Desde que supe de la existencia de Intype, he venido siguiendo -por las cosas que prometía- el desarrollo de este editor.
Intype is powerful and intuitive code editor for Windows with lightning fast response.

It is easily extensible and customizable, thanks to support for scripting and native plug-ins. It makes development in any programming or scripting language quick and easy.
Hoy acabo de ver que ya se liberó la primera versión -alpha- de este pequeño pero bastante útil editor -pueden ver screencasts que muestran las cosas que trae.
Hasta el momento, por las cosas que estuve probando me ha gustado mucho este editor.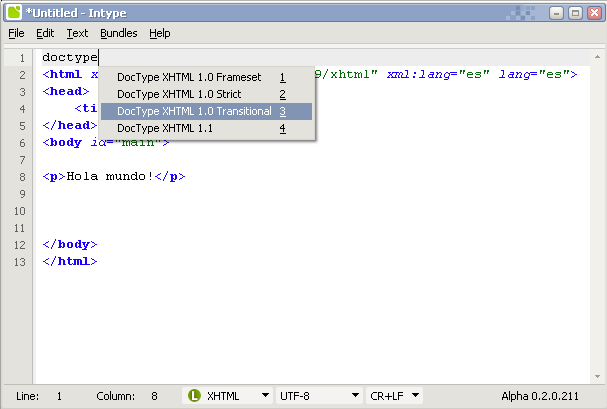 Descargas